KISEKAE Virtual Guitar System
for your next custom guitar project
Kisekae Virtual Image Modeler
main website
For guitar builders and small makers;
Please contact me if you want to use this system for your brand.
=== Type1 system
Just use the existing
Kisekae guitars
but put a "contact us" button so that users can ask you thier dream guitar's price quote. You can hide impossible parts or add your own unique parts to the system. Users can still tryout any colors and crazy pickups/controls configurations so you'll need to discuss with the user what are practically possible options for each case. Type1 is for Desktop PC/Mac and large tablet(such like iPad) only.
Type1 Demo System
=== Type2 system
Show only the possible options. You can show or hide the gutiar's base price and each part's upcharge. Type2 works on Desktop PC/Mac, tablets and smart phones.
Type2 Demo System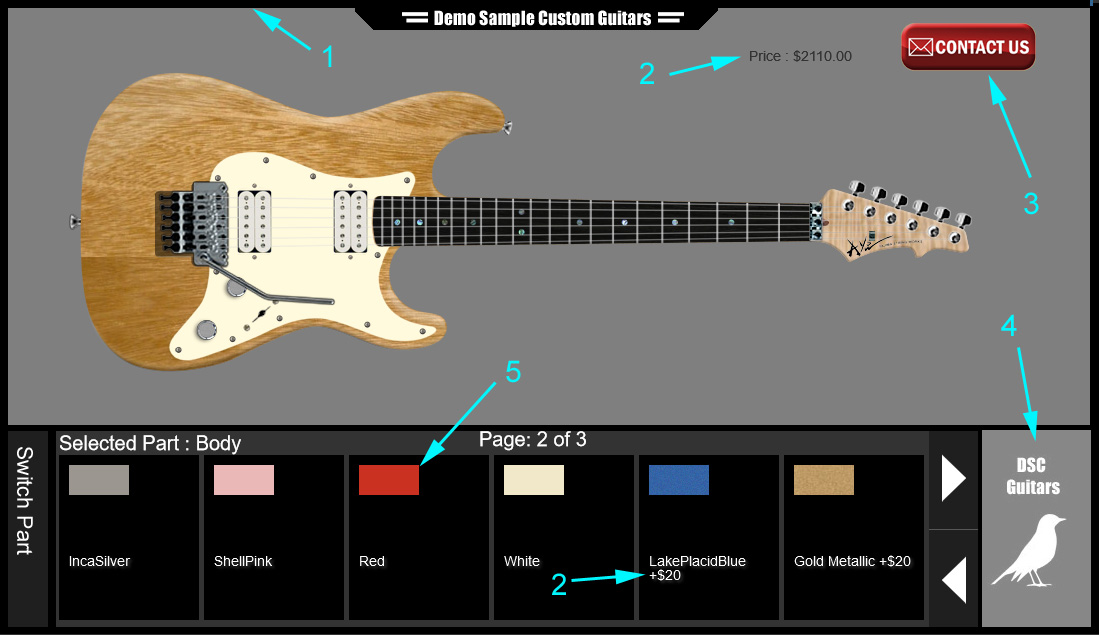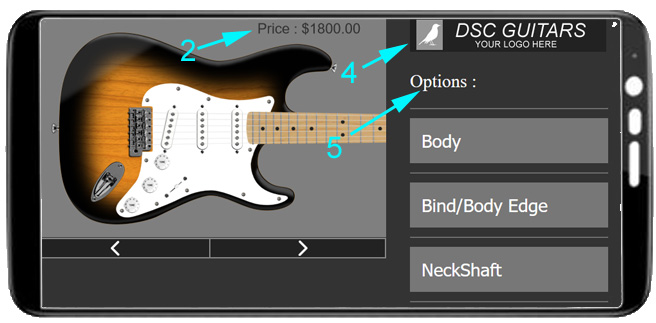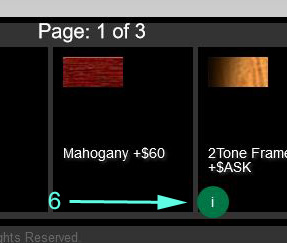 You can customize the system by updating control files and
upload custom images to your directory. The control file is a CSV file
so you can edit it using Excel or Notepad.
1: Frame (optional)
You can design your own frame image(like this black boarders)
2: Price (optional)
You can set your gutiar's base price and upcharge for each option.
Even after setting the prices, you can still hide the prices if you want.
Some parts' prices, like ash wood, are keep changing.
If you don't want to set a fixed price,you can set "ASK".
3: Contact US button
You can use your own button image
4: Your Logo
Display your logo here. If the image resides on your website,
it can be used for your access analytics tool.
5: Available options
You can add, modify or delete options
6: Link
If you need to show more information, this button opens a new web page.