AXELLSIOR Mark-II
- The Military Style Headless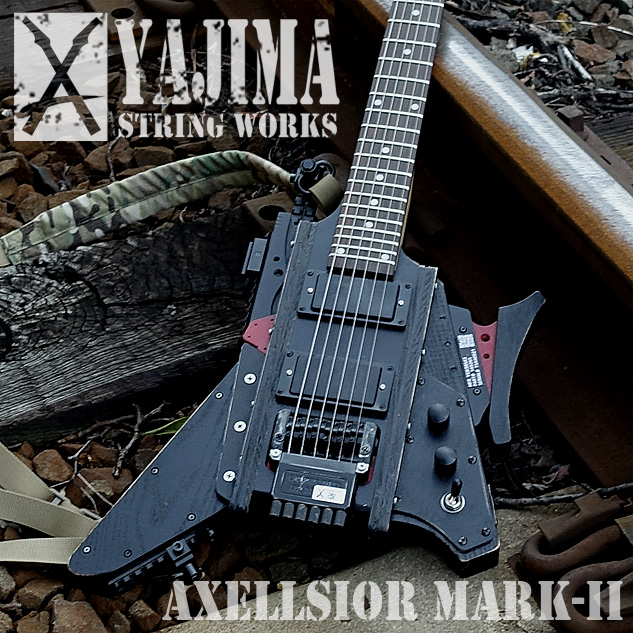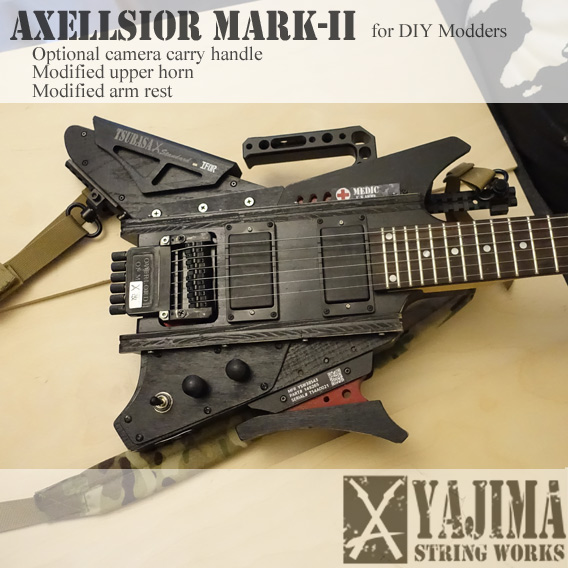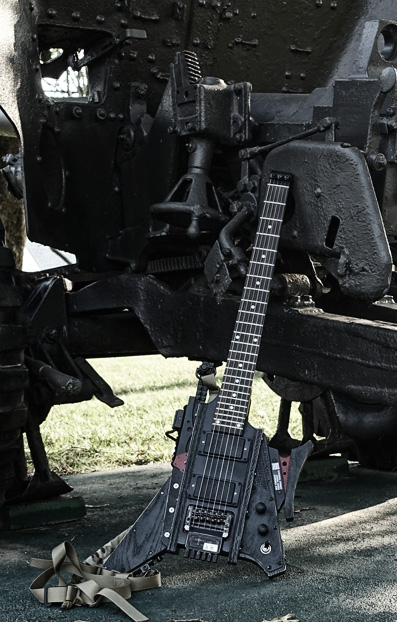 Specifications:
Scale : Standard 25-1/2"
Pickup : Humbucker x 2
Controls : Master Vol, Master Tone, PU switch
Bridge : Modified hardtail with tuners (this is NOT a tremolo bridge)
Others : Military secrecy
Made in USA
Please
contact me
for details.
---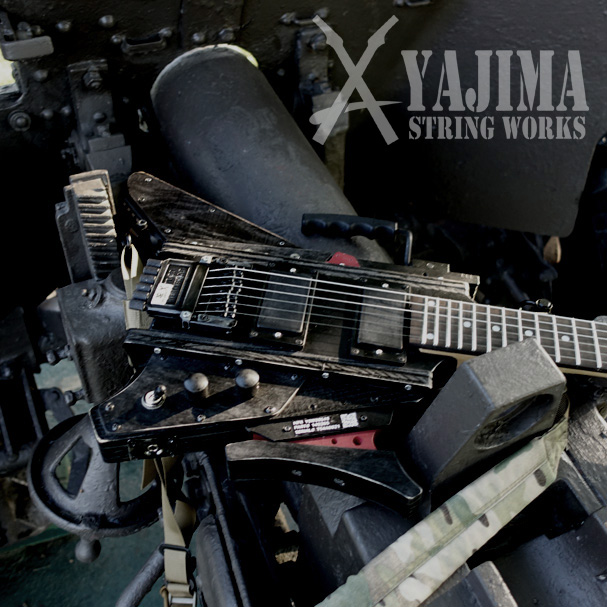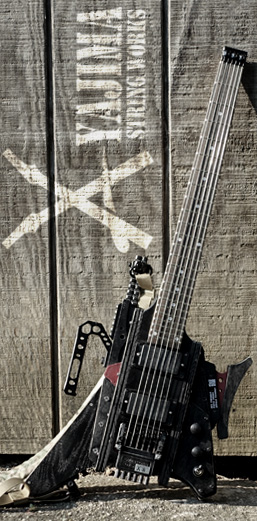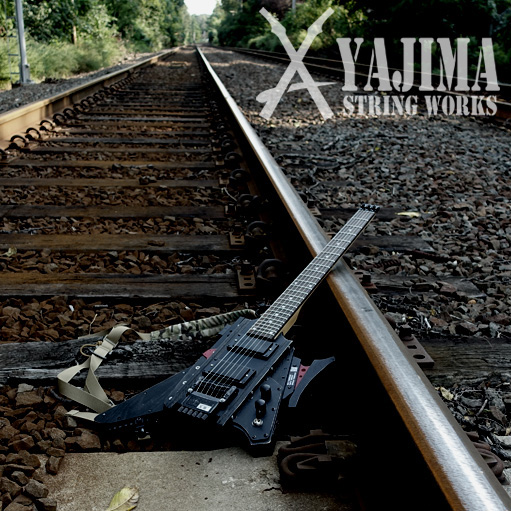 Railway authorities warn that "A cool selfie could cost you your life."
oh... SORRY!!
---
I can't say the steinberger style bridge is the best tremolo system (copy and even the original). Unlike Strat, it uses only one but very strong spring and that gives a lot of stress to other parts of the bridge. I googled and found many people experienced issues with the steinberger style bridge. So I decided to modify the bridge to be used as a a hardtail.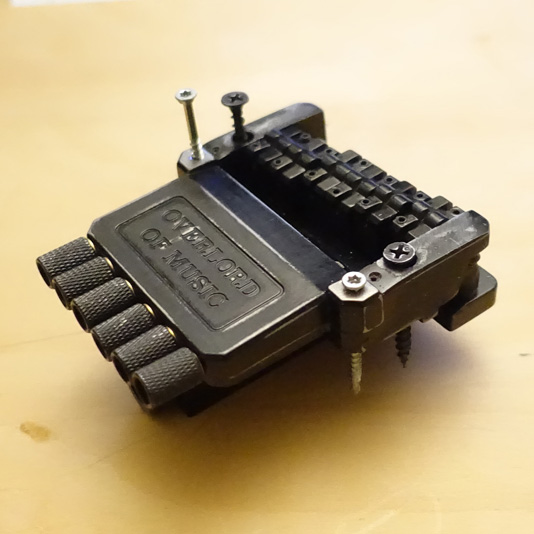 The leg rest can be removed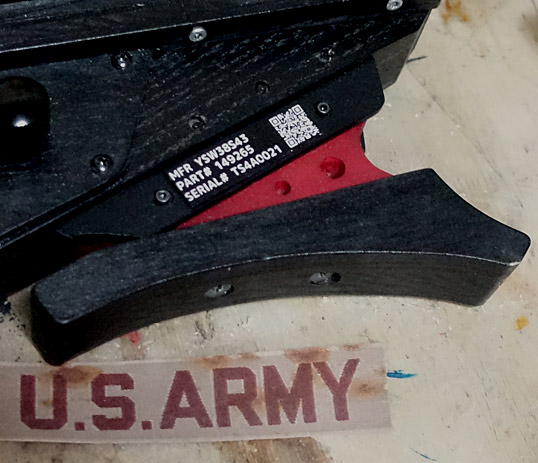 The ABS plate and Picatinny rail protect the body edge when putting the guitar on the floor or even on the concrete ground.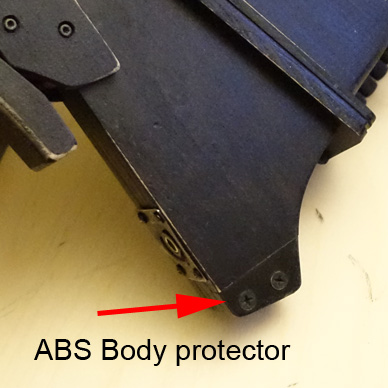 You can use both guitar strap and gun sling. If you choose to use strap pins, you can remove the strap extension picatinny but don't remove the lower picatinny as it functions as a body protector.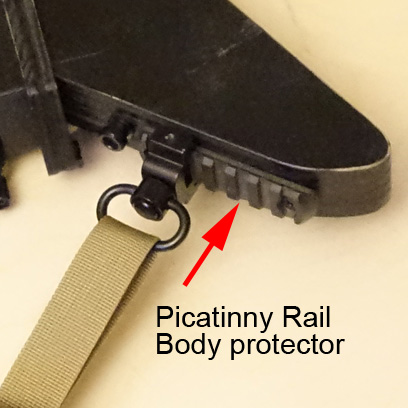 You can use standard single ball strings
The carry handle:
standard foldable M60 style handle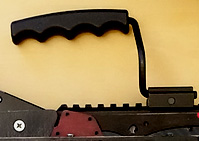 optional Camera carry handle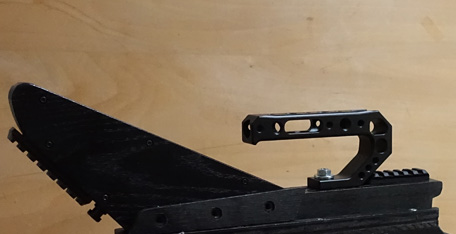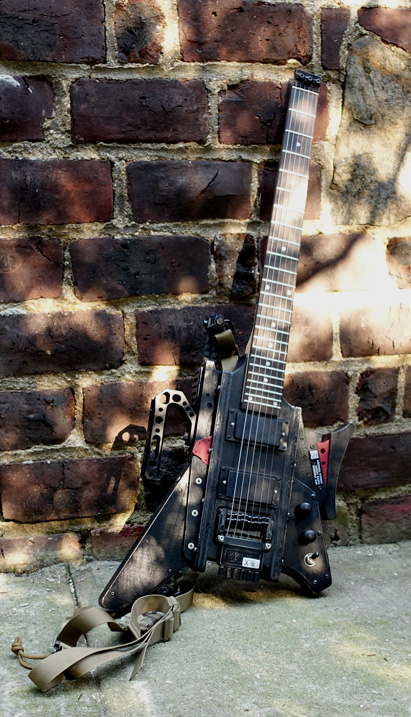 ---
Be creative!
This guitar is easy to modify for DIY people.
* Try different carry handles:
Search for "camera carry handle" and you'll see many cool handles. If you purchased the guitar with Camera carry handle option, there is a long bolt inserted at the side of the body to mount the handle. Switching to a different handle is not so difficult. (but most likely you'll need to widen the mount hole on the handle part)
If you decided not to use the camera handle and use longer picatinny rail, you need to remove the long mounting bolt from the body. Use jam nut method (also called as
double nut method)
to remove the bolt.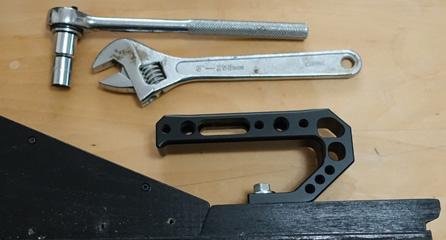 * Change the upper horn design.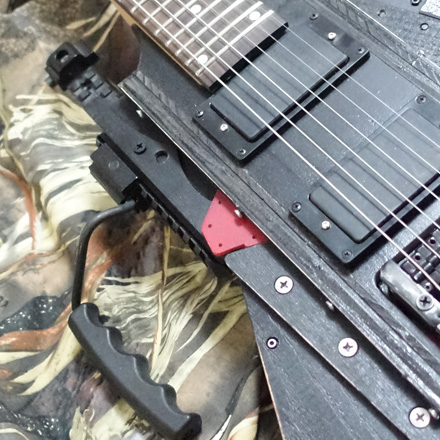 Remove this part: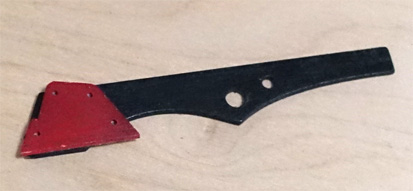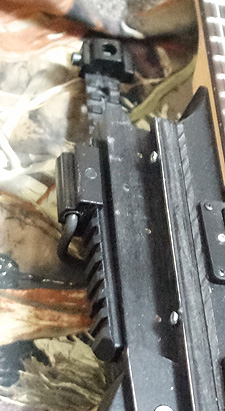 Now put stickers, designed paper or decals here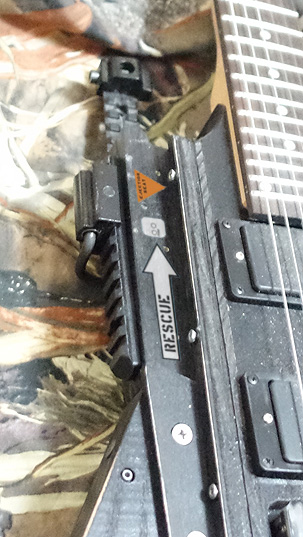 or, make a 1/4" thick wood plate like this...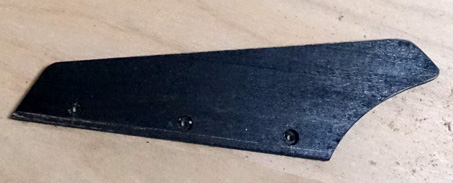 ... and simply use screws or double sided tape to attach it to the body. Afraid of using double sided tape because it may remove the finish? NBD! If that happens, use lacquer or stain, automotive paint, sharpie or whatever to paint the guitar.
here is an example of modified Axcellsior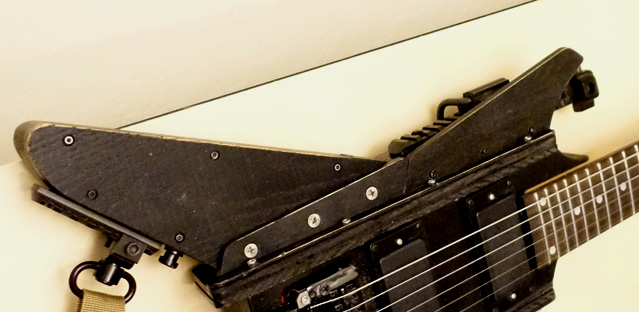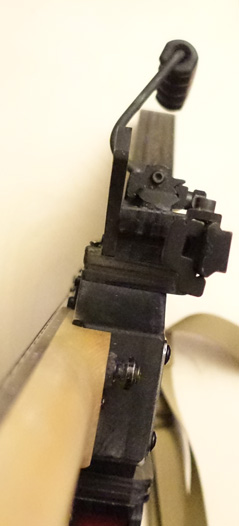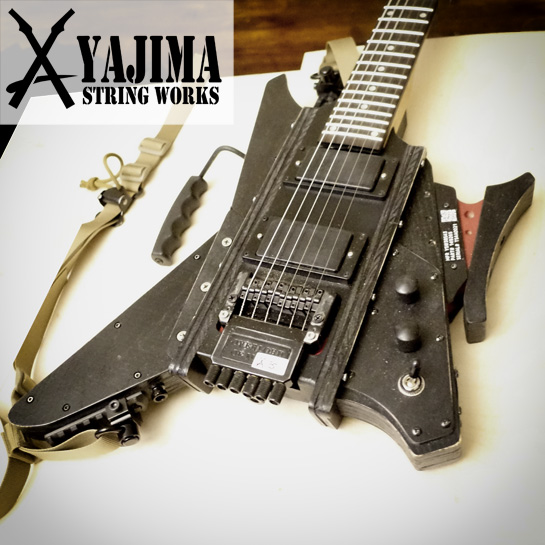 It's not an expensive vintage guitar, don't hesitate to try crazy mods on this guitar. I want to see your own unique rig.
(but this may be too crazy?)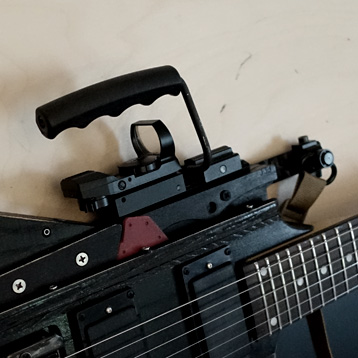 ---
Here is an another example of the upper horn mod. Cut an 1/4" thick wood board like this
Print out this image.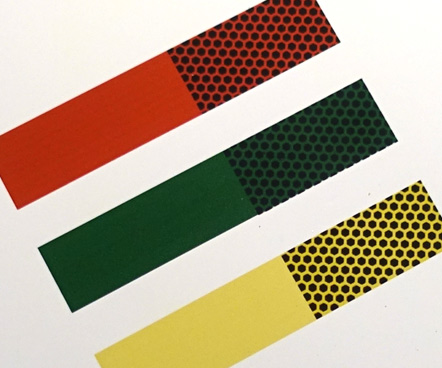 The image will be placed under the wood board like this. Too easy to change the color!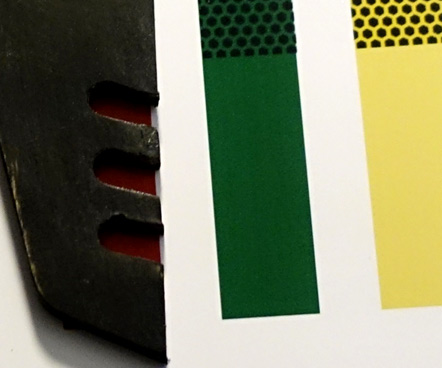 Red version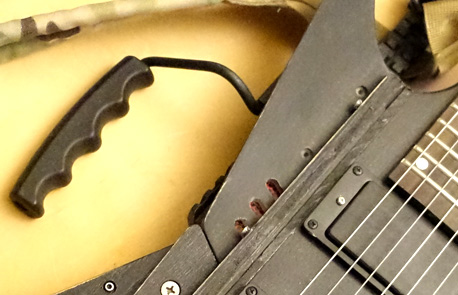 Green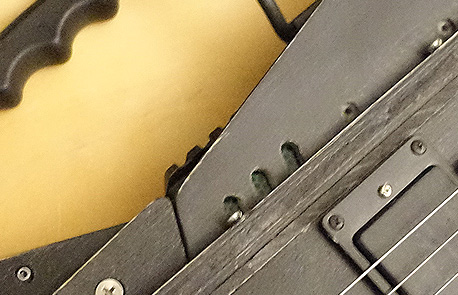 Yellow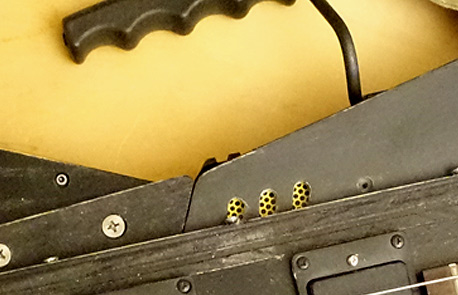 Make a sticker..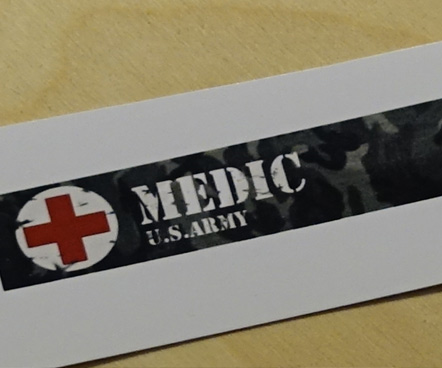 And placed it on the horn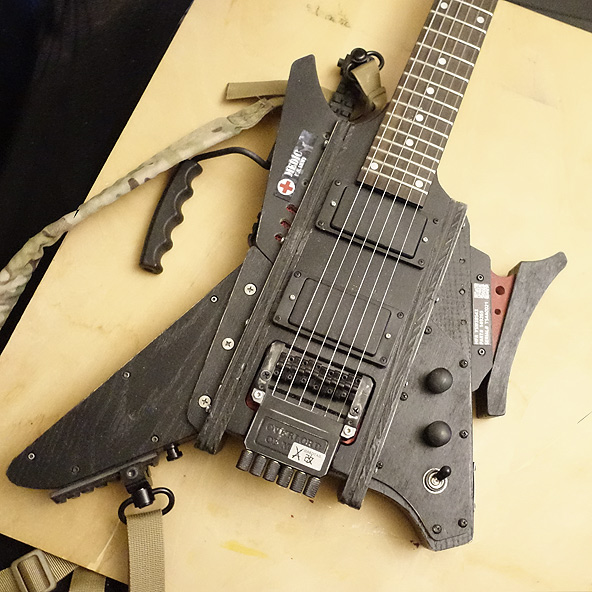 If you belong to the combat medic you should be safe in the battle field.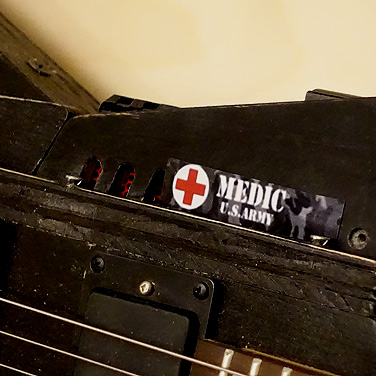 ---
An another custom mod example for DIYers. This time I made an arm rest. I can make this as an optional part.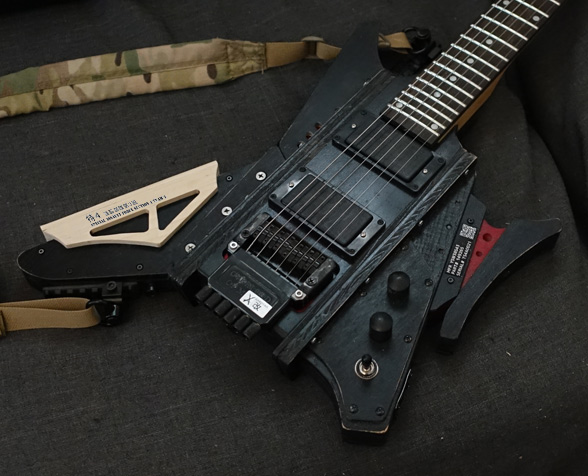 I'm using double sided tape to attach the arm rest. Put the camera carry handle again.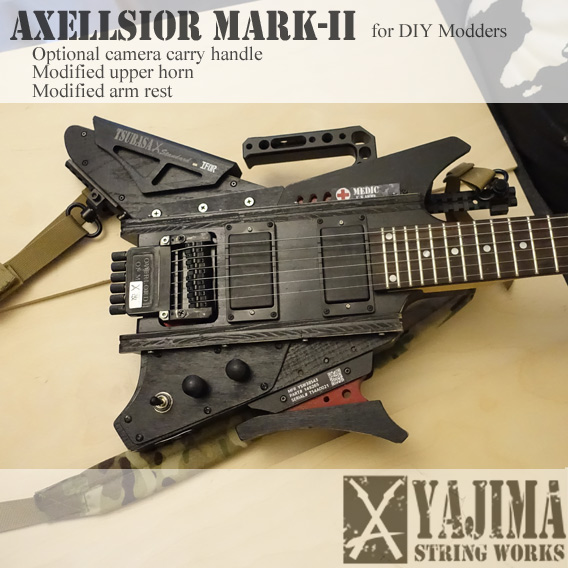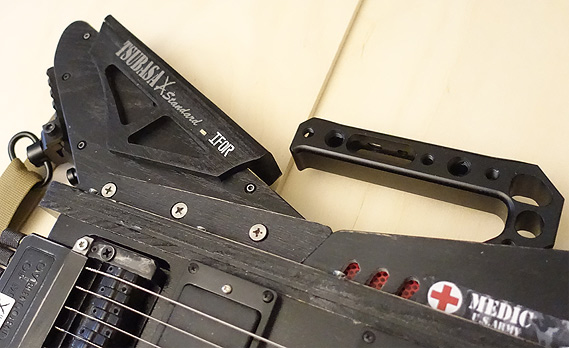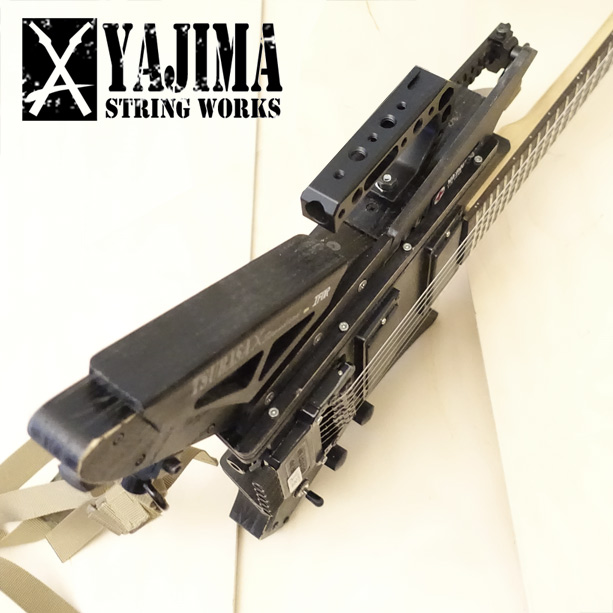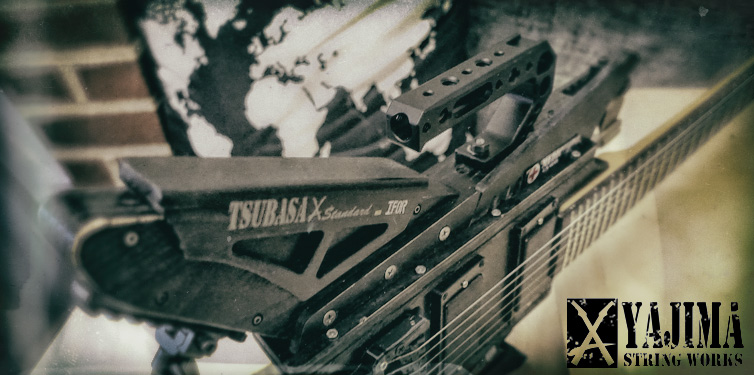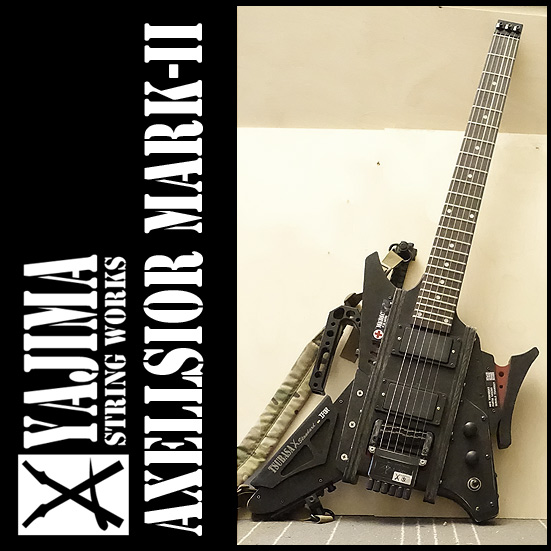 ---
Currently, all of my guitars are handcrafted by myself in the USA, New York
Also please checkout my
Instagram
and
Facebook
---