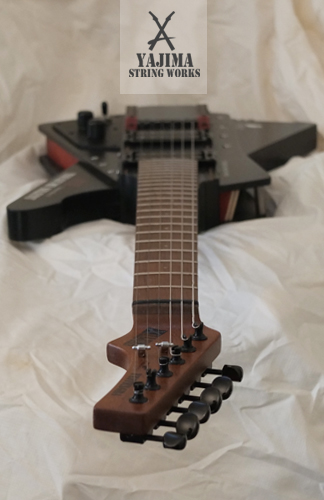 Welcome to Yajima String Works. All of my guitars are handcrafted by myself in Chiba, Japan. I only make unique instruments which you can't find anywhere else. One of my goals is to make "functional art objects" at an affordable price.
I also make aged guitars and parts ("Relic" guitar).
For price quote, custom order, or any other inquiries please contact me.